CAFFEINE FREE
feel free® CLASSIC capsules
Our feel-good wellness capsule is made with kava kava and other ancient plants known to help with relaxation, productivity, focus and so much more.*
Subscribe & Save
$105
SAVE 29%
Instant 29% savings ($147 $105)
Delivery every 30 days
Cancel / pause your monthly delivery anytime
Ships within 5
business days

Free shipping
for every U.S. order

Money back
guarantee
View full details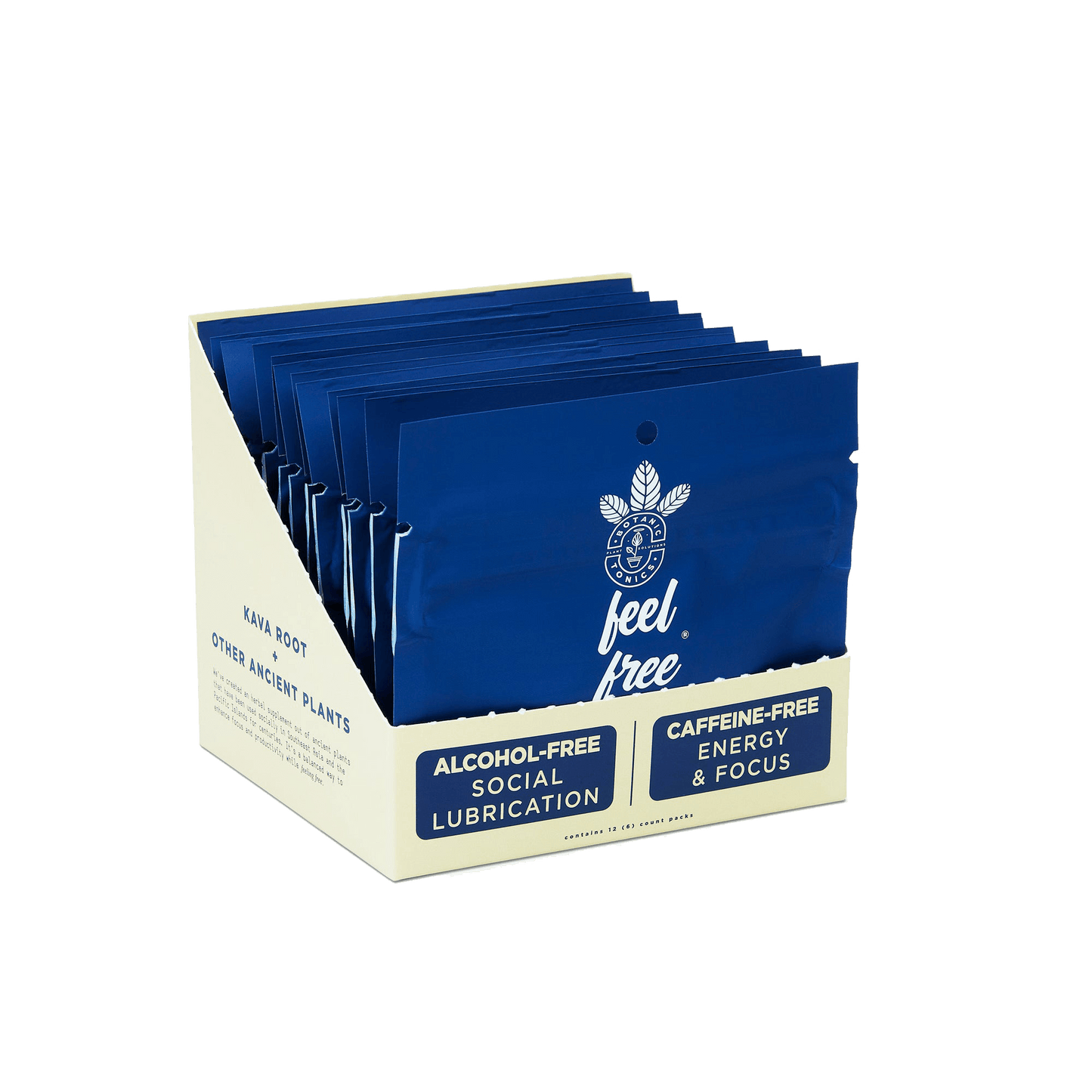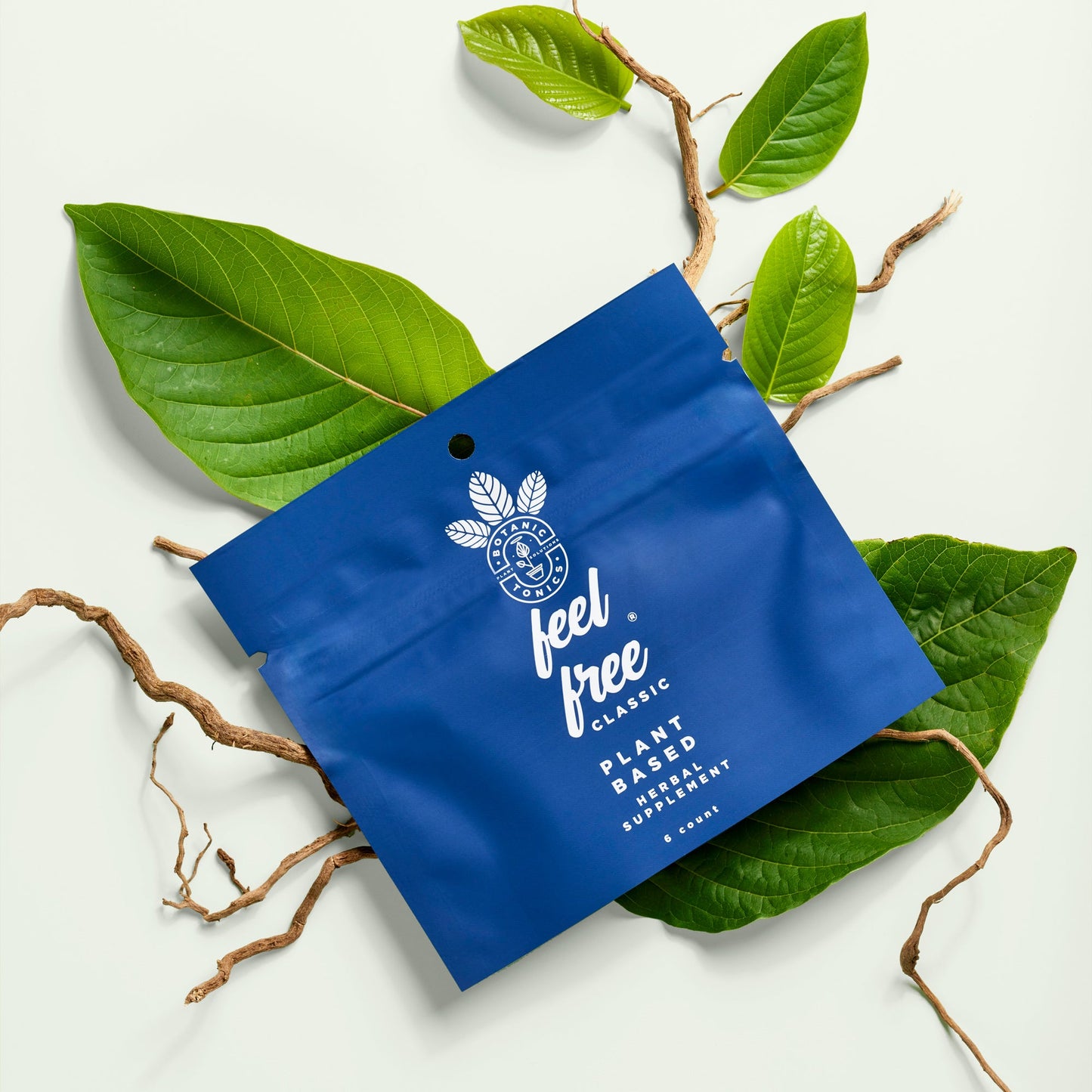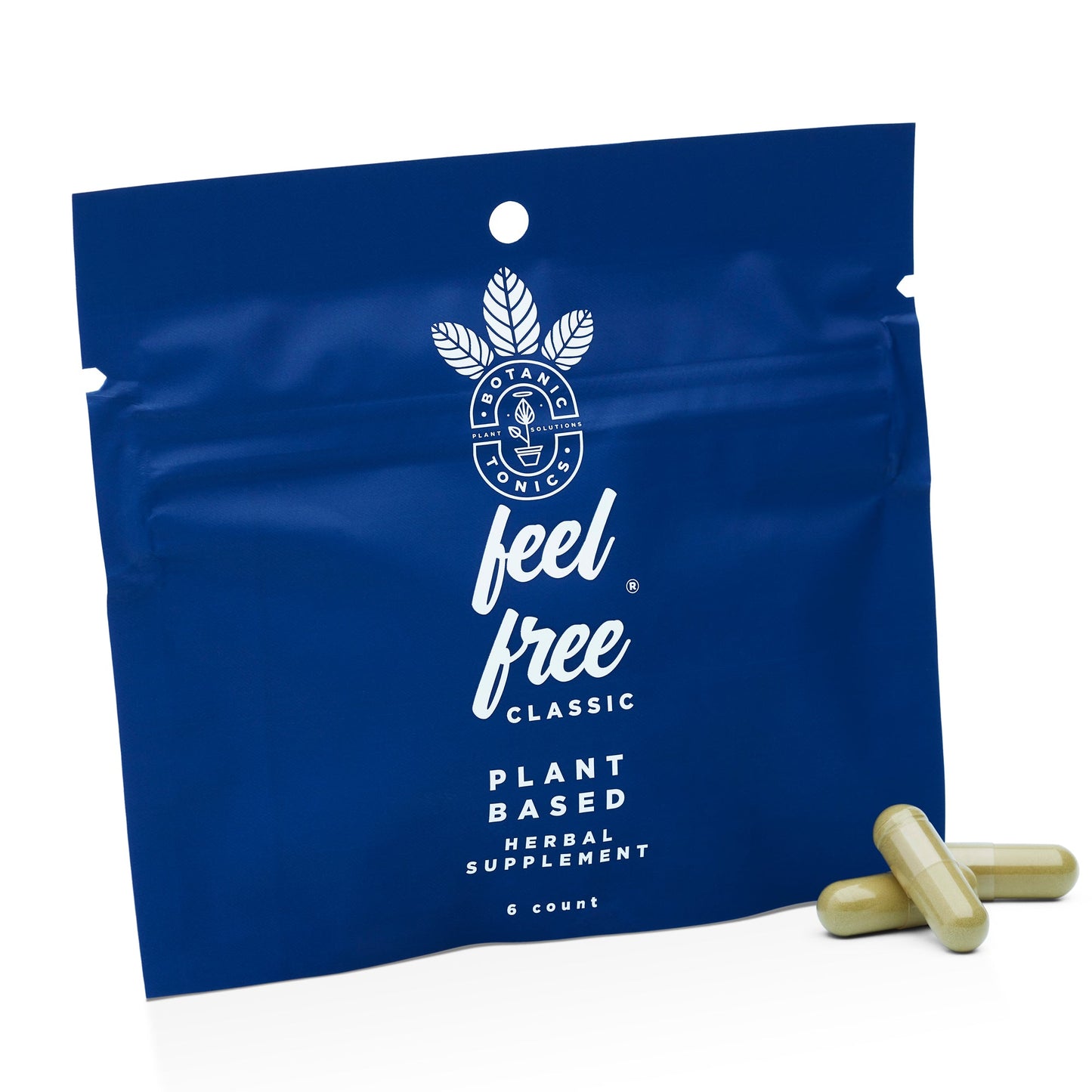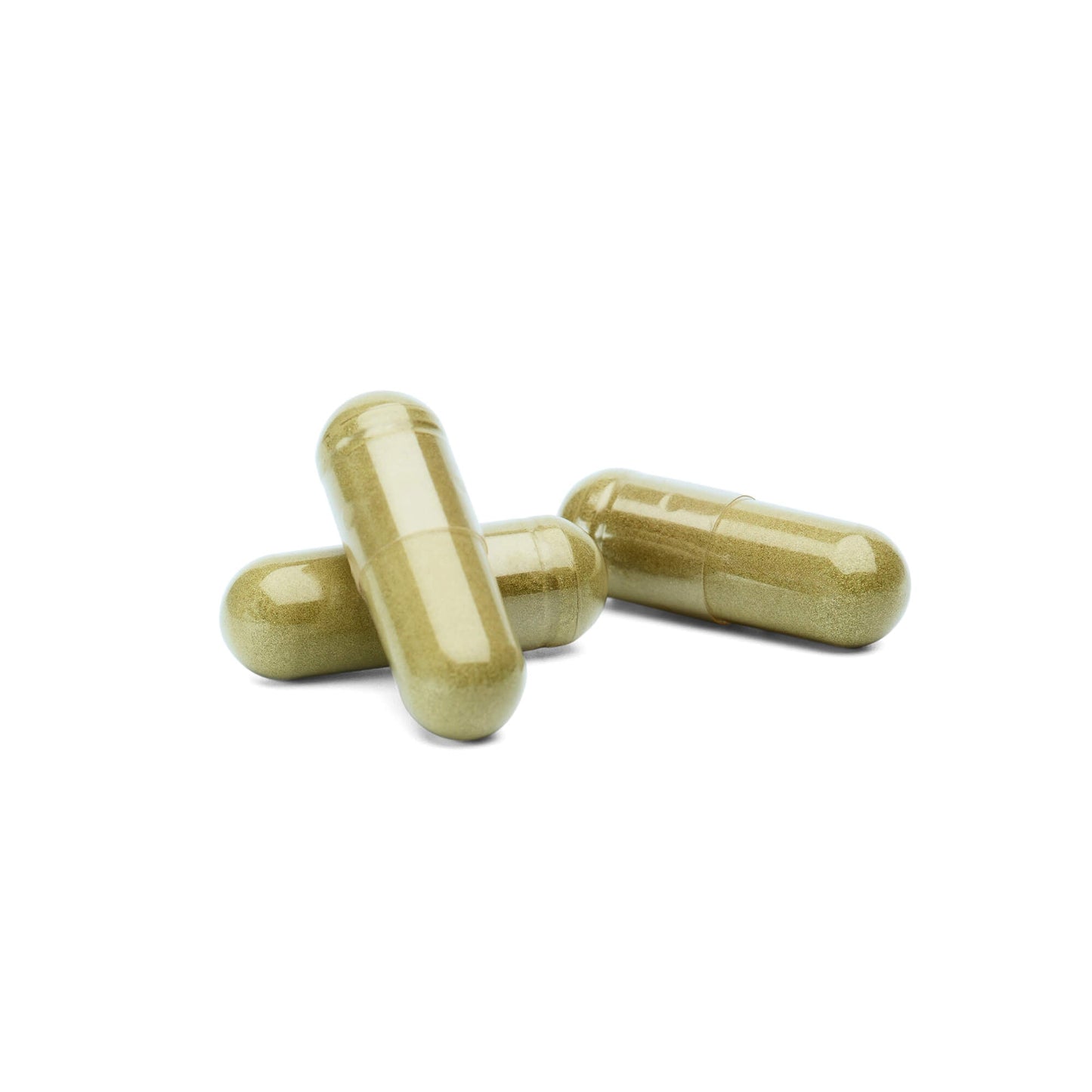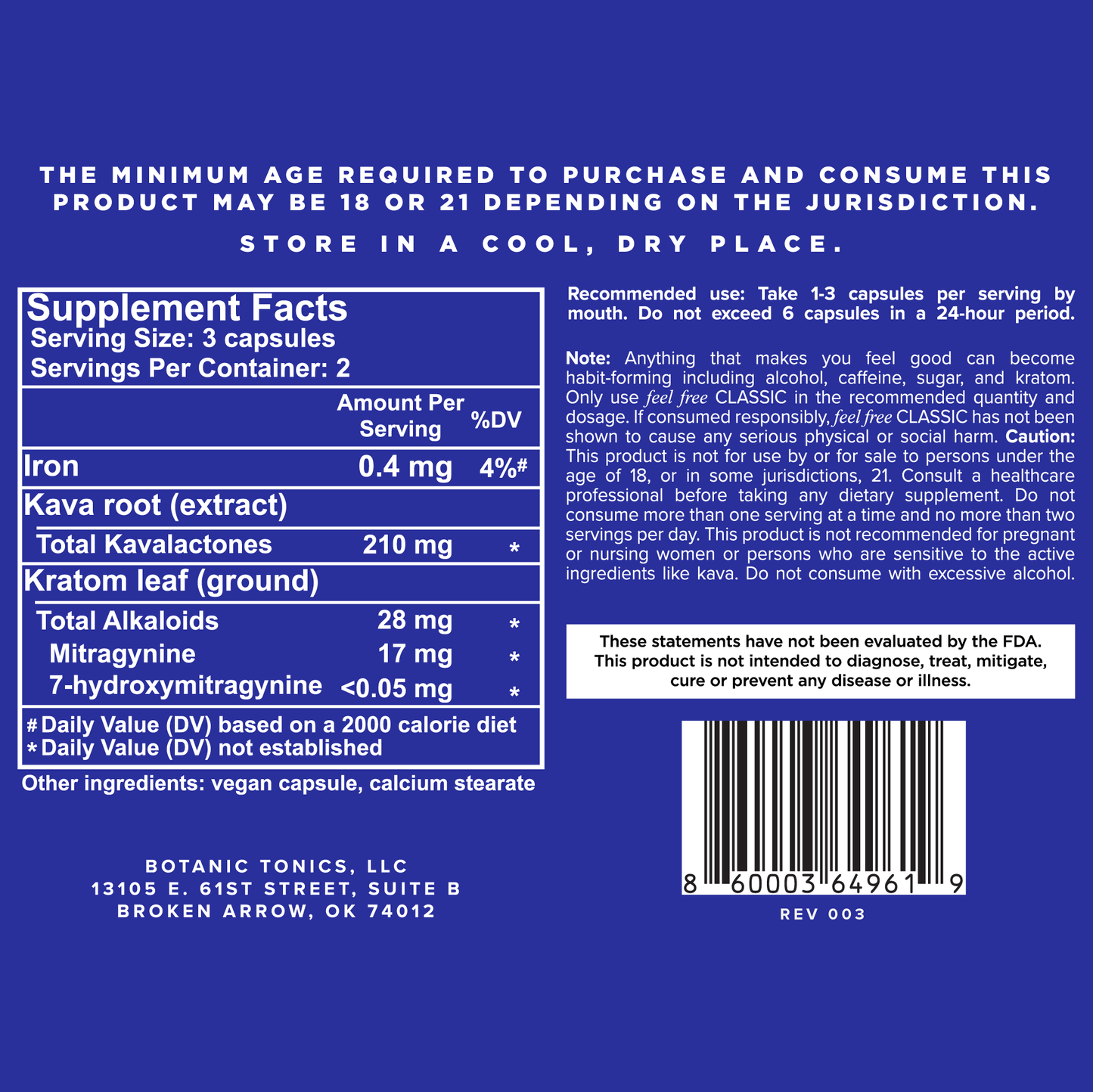 ALCOHOL FREE

NUT FREE

GLUTEN FREE

DAIRY FREE

PLANT BASED

100% VEGAN

LAB TESTED

KOSHER
CERTIFIED
"It gives a very nice light feeling,
like life is a little more effortless"
WHAT IS KAVA?
Kava, Piper methysticum, is a plant in the pepper family, native to the islands of the South Pacific.
Kava has been enjoyed for centuries by the indigenous people of the South Pacific as a social and ceremonial beverage. It is known for its relaxing and calming effect on the mind and body.*
It's as Easy as 1, 2,
1 TAKE 1-3 CAPSULES
3 Capsules = 1 Serving
2 HANG TIGHT
Capsules Will Dissolve Within 30-45 Minutes
3
Boost Will Last 3-4 Hours
Collapsible content
What's the difference between feel free and feel free CLASSIC?

Both feel free formulas are scientifically crafted to deliver energy, focus, mood enhancement, and an overall sense of well-being. Kava is the primary active ingredient in both formulas and delivers a sense of relaxation.* feel free CLASSIC is the same formula you know and love. The new feel free formula leads with kava but also features kola nut, lion's mane, and rhodiola.
When should I enjoy feel free?

Our capsules are a great alternative to alcohol, energy drinks, and focus enhancers. Take feel free when you want to feel more social, need a clean boost of energy, or need to lock in and focus.
What kind of feeling should I expect?

Everyone experiences feel free differently, but most commonly, you'll feel more social and a calm, focused boost of energy.
Does feel free actually work?

Yes! Unlike other alcohol and energy drink alternatives on the market, feel free capsules give a desired effect within 30-45 minutes of consumption.
How many capsules should I take?

3 capsules is one serving. We do not recommend taking more than 2 servings per day. Do not consume feel free with excessive alcohol.
I like the classic
The classic is awesome but the new kind I don't really like at all
Great product all around!
I discovered this product to help me with certain discomfort in my body, and it works splendidly! I love it! I prefer the liquid but the capsules are great too if you drink plenty of water with them.
great to share with others
i love feel free but it was difficult to share with others in liquid due to taste. now everyone i have shared with loves it too. I do notice some difference. The liquid is best for pre workout for me.
Use for work!
I'm in the service industry, so these capsules are easy to keep in my work bag. They really help keep my spirits up while dealing with the public!
Great Product!
Capsules of feel-free are super convenient for travel and dosage! I like mixing them with OJ to help with the taste and I feel the effect faster than if I take in the capsule. Love the relaxed feeling and mood boost I get from them!
Love the Capsules!
I was so excited to hear the news of Feel Free coming in capsule form! Although I loved the liquid effects, I did not love the taste and could only consume ¼ of the bottle at a time and would get nauseous if I took more. Now, taking 2 or 3 capsules is easy for me. No negative side effects— just everything Feel Free describes: the feeling of relaxation, focus, and elevated mood, with a slower onset, but a longer impact. Love them!!
Products
Tonic & capsules featuring kava and other ancient plants.
CAFFEINE FREE

NATURALLY CAFFEINATED